The label is "Must-Have Albums", and since this is the first post the choices will be pretty obvious...it's not in any specific order either.
Just recently got into The Roots, and I'd be crazy not to recommend this album. I've heard most of The Roots' material now, and this is by far the most jazz-tastic, smooth album in their catalog. Black Thought's poignant lyricism and ?uestlove's production combines to form perfection.
Who hasn't heard this album? This is by far the best piece of work ever done by an hip-hop artist... and ultimately what all hip-hop records are compared to. Words don't even begin to explain the level of greatness Nasir Jones attained with this album.
A young Andre 3000 and Big Boi kicking rhymes for fun, and you just get that vibe... "It's still all good". This was the world's intro to OutKast, and what an introduction it was. I still can't front on some old school Southernplayalisticadillacmuzik.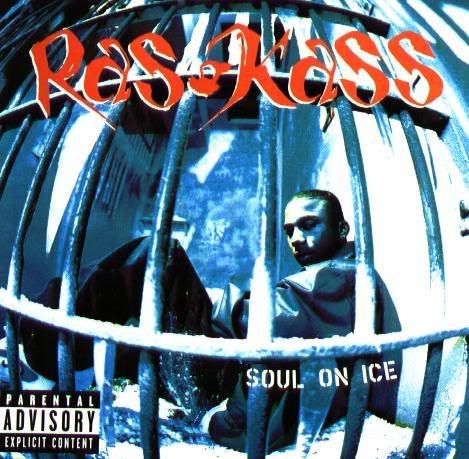 Probably the most philosophical album I've ever heard. Ras Kass has always been able to take a cliche phrase and put a deeper meaning behind it: "Capitalism is just pimps and hoes". Amazing production throughout and the lyricism is on another level. I doubt you'll ever hear a similar album in your lifetime.
Everyone has their favorite Tribe album, and this is mine. If you ever wondered why Fiascogate was such a big deal, you have yet to become hypnotized by Q-Tip, Phife Dawg, and Ali Shaheed Muhammad. This album is their most jazz-tinged and experimental work, thus it is by far my favorite.
In a time when the West Coast was becoming known for Dr. Dre and Snoop Dogg, the Artifacts came correct on the underground scene. This album always seemed to be a mix of two genre's for me: the "let's get blunted West Coast", and abstract Quest lyrics + production.
A young, hungry Rakim and a producer with an ear for sampling flipped the game around 180 degrees back in '87. And this album's significance lives on for over 20 years... every rapper has taken part of his style from Rakim's legendary flow. And every producer has used Eric B's style as a basis for there own.
Dr. Dre, Ice Cube, Eazy E, MC Ren, and Yella combined to form the world's most rebellious youths back in '86. Still to this day, no one has duplicated "Fuck The Police". And in some respects, NWA started the violence in hip-hop. Still, in all respects this is an album you must have.
And that'll rap up the first one, leave suggestions for other albums.
Posted on 8:10 AM by Guy Fawkes and filed under
Columns
,
Must-Have Albums
|
1 Comments »